Situated near Dundrennan in Dumfries and Galloway, the Wickerman Festival mixes established and emerging artists with a family friendly atmosphere and fire filled finale on a compact site that means it's possible to see and do much more than at larger festivals.
Holy Mountain start things off with a bang in the Scooter tent, their huge riffs and thundering drums perhaps too much for some at such an early hour. Singer songwriter Zachary Lucky is more relaxed fare over on the new Phoenix tent before Birmingham's Youth Man take over from Holy Mountain and continue the aural assault.
On the main Summerisle stage The Phantom Band draw a crowd down at the front, adults listening intently while kids play with the hay spread out on the grass just in case the Scottish summer plays to type. Over in the Phoenix tent Miaoux Miaoux almost takes the roof off, a departure from the program sees a mystery acoustic performance in the Scooter tent before Sarah Hayes plays a beautifully evocative set in the Solus tent. Julian Cope is a charismatic presence on the Summerisle stage while The Ramonas pack the Scooter tent, their all girl tribute to The Ramones a brilliantly entertaining blast of rock and roll fun.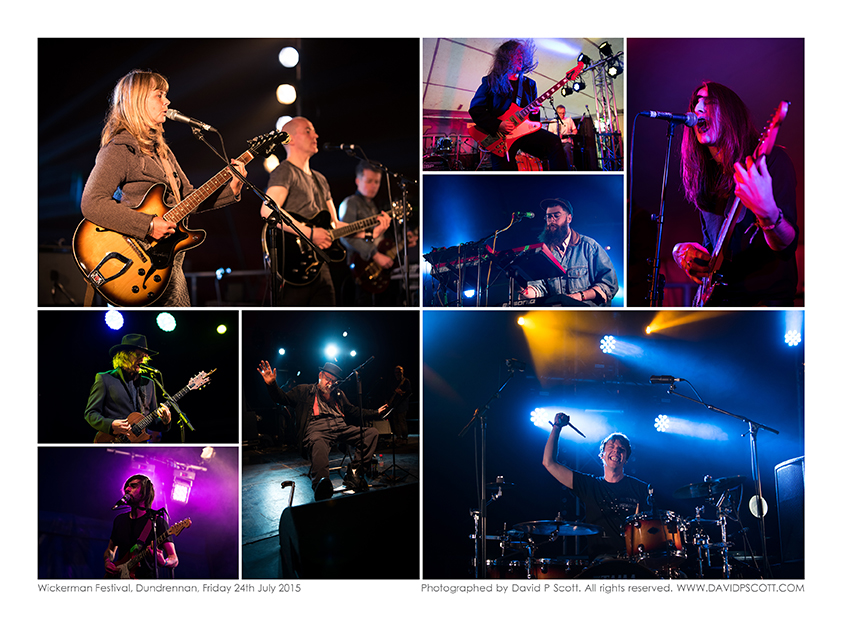 In the Solus tent Jonnie Common showcases his inventive electronica as SAY Award winner Kathryn Joseph fills the Phoenix tent, her delicate compositions suffering somewhat from a rowdy bass line spilling over from elsewhere on site. Washington Irving confidently hold their own in the Solus tent, The Phantom Band's Rick Anthony woos the Phoenix tent under his Rick Redbeard pseudonym before band of the moment White dazzle with some brilliant songs and a very tight performance.
The idiosyncratic Pere Ubu is terrifying yet utterly mesmerising in the Scooter tent before Ubre Blanca raise the bar in the Solus tent, their two song set a journey packed with melody and intrigue that leaves no one behind. Paws bounce off the walls in the Phoenix tent as Errors get folk dancing in the Scooter tent and Catholic Action rip up a blood red Solus tent. Mike Scott's Waterboys and Glaswegian duo The Vaselines go head to head on the Summerisle stage and Scooter tent respectively bringing a hugely successful first day of live music to a close as the weary to head to the campsites and the hardcore hit the dance tent with its 5am curfew.
Words and images by David P Scott: http://davidpscott.com
Slideshow music 'World on a Wire' by Ubre Blanca: https://ubreblanca.bandcamp.com