A sold-out City Hall crowd filter in from the cold October air and eagerly await the arrival of Taylor Momsen & co, as lone support band, The Cruel Knives, take to the stage to warm them up with a six-song set of hard-hitting rock, and warm up the crowd they do!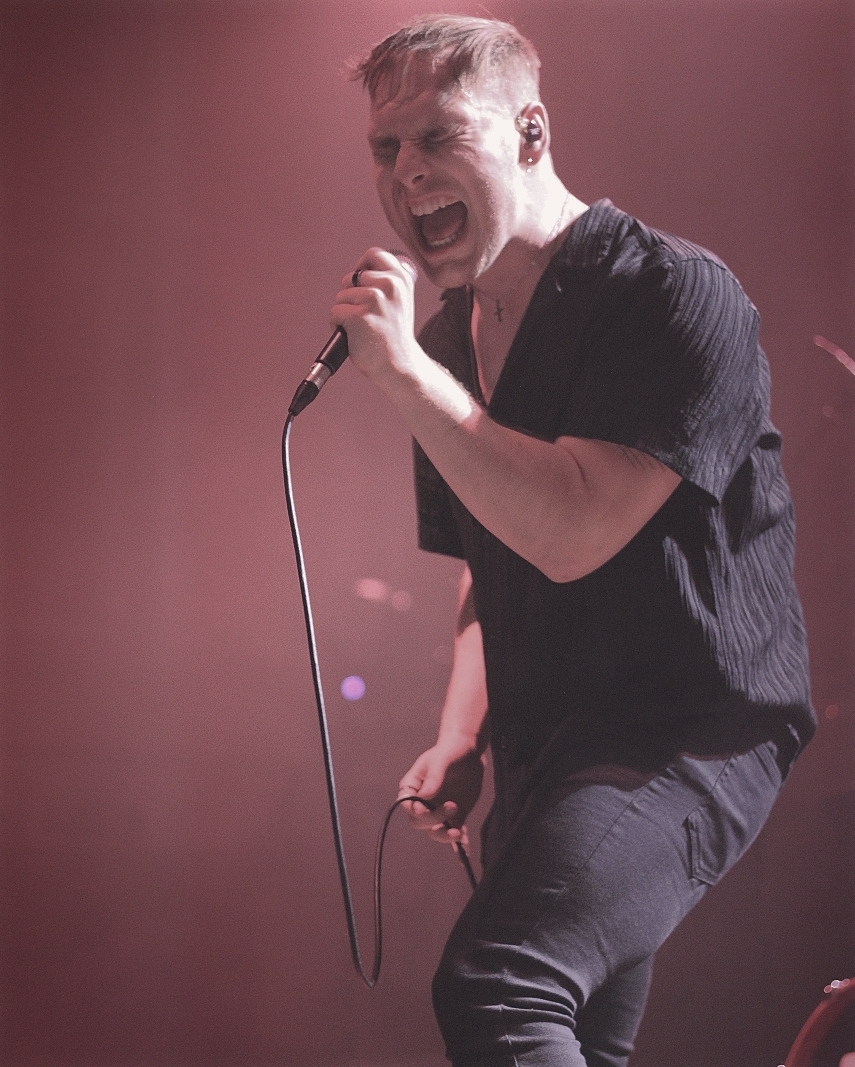 The band, made up of Heaven's Basement alumni, Sid Glover (guitar) & Rob Ellershaw (bass), as well as Tom Harris (vocals) and Al Junior (Drums), are on top form tonight, offering riffs-a-plenty, as they showcase a trio of songs from 2019's 'Side Two' as well as latest single 'Overdose'.
With four albums under their belt, The Pretty Reckless have come a long way from 2010's 'Light Me Up', home to breakthrough single and arguably their biggest hit, 'Make Me Wanna Die'. No longer just "that band with the actress who was in The Grinch", but now, after more than a decade of honing their craft, they are bona fide Rock and Roll veterans.
Tonight they prove it, bringing their tour to Newcastle in support of their latest album, 'Death by Rock and Roll', with the title track opening the show as Momsen takes to the stage, clad in a silver slip dress, oversized black leather jacket and leather boots.
She spends the night twirling, twisting, stomping and prowling across the stage, you'd be forgiven for failing to notice the rest of her bandmates, such is her presence. There is more to Momsen than simply the ability to draw all eyes upon her however, as she possesses a vocal prowess that is second to none.
The Pretty Reckless (completed by guitarist Ben Philips, bassist Mark Damon and drummer Jamie Perkins) are one of those rare bands that sound equally as good, if not better than they do on their records, as they dive into their back catalogue and deliver a balanced setlist, with four songs from albums 'Going to Hell' and the aforementioned 'Light Me Up'.
Tracks 'And So It Went', 'My Bones', 'Witches Burn' and 'Only Love Can Save Me' represent most recent album 'Death by Rock and Roll'.
The highlight of the night, for myself at least, is track 'Heaven Knows' which sees the sold-out City Hall crowd clapping along and singing at the top of their voices throughout before closing number 'Fucked Up World' brings the evening to a close.