Perhaps I worry too much, but I'm always aware my interview call could be interrupting a meal, or distracting someone's driving.
Or in this case, butting in just as inspiration strikes.
Malcolm Middleton, however, has no problem taking my call. "It's cool, I just recorded what I was doing, so it'll not be forgotten". The singer-songwriter works from his home studio in Anstruther, where he recorded his third guitar-based album under his Human Don't Be Angry alias.
"Yeah, maybe it's age," he ponders, "if I don't get ideas down straight away they're gone. There can be days of nothing, then… something".
Nick Cave recently caused some debate when he revealed his writing process – basically a 9-5 office job.
"I always hated that way of doing it," Middleton admits, "but for my own part just from laziness. So I've been trying to change it for the last few months." He can see Cave's viewpoint. "There's more chance of getting something good if you actually try. So I'm trying to more methodical towards writing."
And that need for order is understandable, with several projects on the go – song-based album 'Bananas' was his current release when we last spoke a year ago.
"I'm in a funny place just now," he says. "The new album's just come out and I've finished a tour so it's not easy to get momentum."
As well as being completely self recorded and released, the Falkirk-born musician plays all the parts on the new release 'Guitar Variations' – nine tunes which are, yes, largely based around his virtuoso work on six strings. However, the former Arab Strap man has expanded his musical palette to the keyboard on the album's atmospheric closing tune 'Hotel'.
"That track has been kicking around for years," he smiles. "People are sick of hearing me playing it at home and in the studio as it's the only piano piece I've ever written! So I decided to get it recorded and out there."
Middleton is known for his heart-on-sleeve lyrics as much as his guitar work, so are his fans happy with the crossover between the two styles? "It's not for everyone," he confesses, but it makes me happy and makes time between proper songwriting albums more bearable."
He recalls a fan asking if there were any lyrics on the album, saying 'as you and I know lyrics are 50% of the song'. "I let it simmer for a few days before politely replying 'Not if it's an instrumental!'"
The self-sufficient Middleton also plays drums on the record – despite having one of the country's best-loved percussionists, former Delgado Paul Savage, produce the release.
"Paul knows me quite well and I know him, so it's definitely good having someone that can come in and guide the record, but he likes that long rambling stuff as well… so maybe it was more me that guided him."
Savage is known for his lush production on releases from Mogwai to Deacon Blue and Franz Ferdinand but for Human Don't Be Angry his involvement was less.
"He chiselled it into shape but I asked him to leave all the noises in – 'don't tidy it up'. That's how you get distinct sounding records, by not cleansing away too much of the mess."
"That's Arab Strap's pseudo motto," he laughs. "Someone makes a mistake or it goes wrong, leave it in – it adds to it."
Mention of his former band – who split up in 2006 – leads us to their reunification, at least temporarily. In a celebration of the re-release of the band's back catalogue – sophomore effort 'Philphobia' next for the remastering treatment – the pair are taking part in a 'Dissection' of the record in Edinburgh later this month. I ask Middleton if he is looking forward to his work being gone over in detail by Arab Strap geeks.
"Is that what it's supposed to be happen? You've got me nervous now, if it's all people sitting asking about Aidan's sex life 25 years ago." 'No, you'll just be performing the album," I joke.
"We'll not >be playing the whole album," he malcolmmiddleton.com, mock-sternly. "There's only six songs on the recordthat work as acoustic and vocals. 'Packs of Three', 'Here We Go'…"
So, no room for new material?
"We'll maybe look at trying some things," he says, guardedly, "though first Aidan are going to have to get in a room and learn to play the old songs again."
He has a sudden thought.
"I hope we're not actually sitting listening to the whole thing. It's a long album!"
The remastered 'Philophobia' is available on Chemikal Underground now. Human Don't Be Angry's 'Guitar Variations' is also available, on Around7Corners Records. More at malcolmmiddleton.com.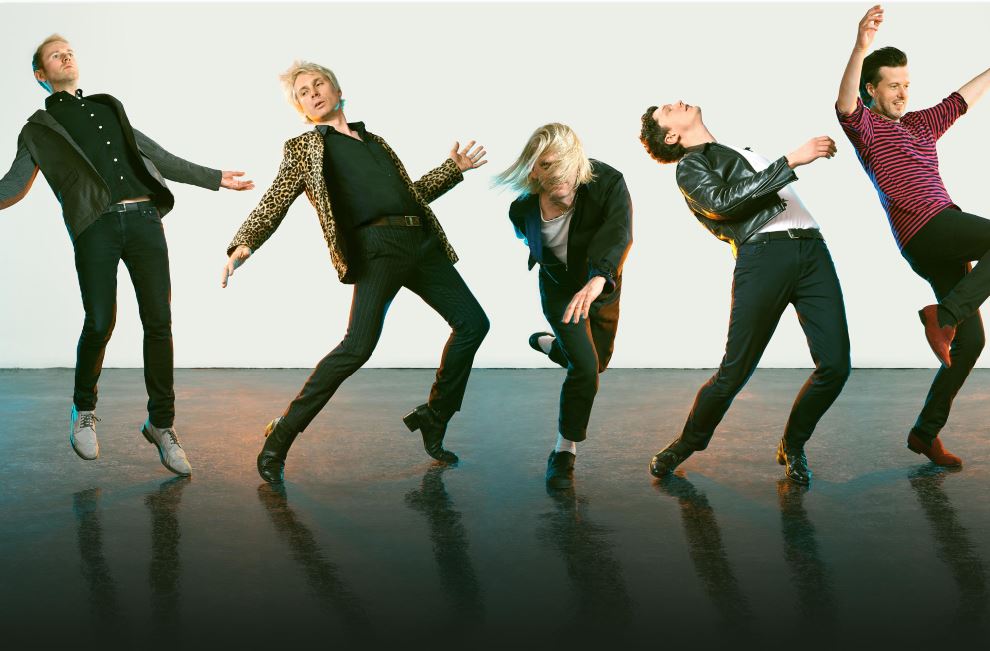 out now. This article originally appeared in the Forfar Dispatch.