is this music? T shirts still available!
With impeccable timing, we got a batch of commemorative T-shirts produced just in time for our 10th anniversary show. Didn't actually have them ready to sell at the gig, but we can now sell you them via mail order… They come in pristine white, in a choice of medium or large and as you can see feature John Coe's classic 'record deck' design, with special '10th' addition.
They retail at £5 including UK P&P (drop us an email if you're outside the UK as we'll have to check the pricing with the postie… they'd be £7 if we had a shop, or if you happen to spot me wearing one in the street it's yours for cash)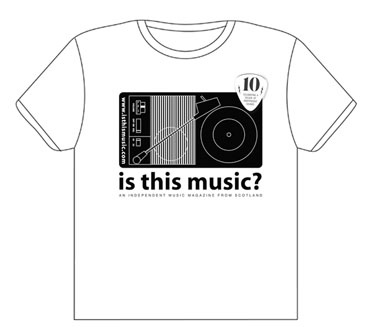 .
.
.
.
.
.