Could Admiral Fallow and Field Music work together? You Tell Me…
You Tell Me (with Sarah Hayes)
"Who's in The Guide section this week?" "You Tell Me." "No, seriously, who?"
"It's not even really that funny the first time!" laughs Sarah Hayes – who is one half of the oddly-monickered duo, the Admiral Fallow multi-instrumentalist aided by Pete Brewis, of Sunderland's skewed pop combo Field Music.
There is, however, some point to their choice, apart from confusing journalists. "It's meant to be a little tongue-in-cheek, and not to sound much like a band name – but also a lot of the songs were about conversations and communication, so that seemed to fit.
And indeed it's conversations that are at the heart of the two musicians' getting together. That and a love of a certain Bronte-fixated '70s pop star.
"I was part of the house band for 'Running Up That Hill'," Hayes recounts. That celebration of Kate Bush was organised by Emma Pollock and involved a host of fellow musicians and singers including Kathryn Joseph, The Twilight Sad's James Graham, Kathryn Williams… and Peter Brewis.
"I'd been a bit of a fan of Field Music for a while," she reveals, "so when I saw his name on the list I was excited to meet him and get a chat."
Brewis is no stranger to the idea of working with other people – including Field Music offshoot The Week That Was. "I mainly did that on my own – although I played in (brother) David's School of Language band – and collaborated with Paul Smith of Maximo Park on a nice song cycle/record.
"But this collaboration with Sarah feels a bit different – I feel like we've formed a band – or a duo?! – rather than deciding to do a finite project or record. It's a challenge to collaborate with anyone really but with Sarah it's a very positive one. I'm learning a lot and trying out new things.
Hayes took on the vocal for 'This Woman's Work', but has yet to meet the 70s icon who is one of her musical heroines, so we have to ask – what did she make of the 'Wuthering Heights' singer's recent denial of being a Tory supporter?
"I'm glad…" she hesitates. "I don't know, I'd always separate the artist from politics. But I'm a huge fan, so it was nice she clarified that!"
But back to the matter in hand.
"After the tribute show we kept in touch. I mentioned I had these songs, and at the end of chatting and talking about music it seemed we'd formed a band!"
Conveniently, Field Music – headed by Brewis and his brother David – have their own studio; well, had… "The old one got demolished – it was nothing to do with them!"
"David's been very much in charge of making the new studio bigger and better," Brewis admits. "He's put a lot into making sure the new rooms sound better than the old place. Almost professional!"
Happily, the Mercury-nominated combo are ensconced in a new facility now and working on new material. But will You Tell Me prove to be a distraction from the 'day job'?
"Well, I don't really think things outside of Field Music are side projects," Brewis insists. "Although other people might see 'em that way, and I might not make any money out of them either," he laughs.
"But, aye, Field Music are working on a commission at the mo – The Imperial War Musuem, no less, asked us to make some new music looking at the aftermath of World War One – we've written songs about plastic surgery, war reparations and sanitary towels. It's not as daft as it sounds – honest!"
And 'You Tell Me', the self-titled debut from the duo, was also recorded there, in what Hayes describes as a "very relaxed" setting.
"We have the the freedom to experiment a bit – with Admiral Fallow we've only ever booked in for two weeks, which can be really productive, but this was another way of working."
And that wasn't the only difference, with Hayes contributing lyrics.
"It is a new departure – I've always been drawn to words… I always loved reading and English at school, but never really properly tried to write anything myself.
"Louis (Abbot) has such a brilliant way of writing and looking at the world, such a strong songwriting voice, they'd not really be Admiral Fallow songs if he wasn't writing them."
You Tell Me is therefore pretty far removed from either of their 'other' bands with writing duties shared. "It's 50-50, especially musically," says Hayes, "with the two of us covering different things – that was another challenge, writing for different instruments.
"I discovered I like writing basslines," she continues. "There's been all sorts of little pushes out of the comfort zone, which is positive; it's not always easy, but it's good to do."
And for Hayes at least there are more leaps into the relative unknown, with live dates – though less so their Celtic Connections show as she has played the festival before in her own right as an acclaimed folk musician.
However, there is also a new record company to deal with. Though fortunately, they are signed to Field Music's Memphis Industries label.
"Matt and Ollie – the two brothers who run it – have been great, They've got the perfect balance of chivvying us along but letting us do what we want."
You Tell Me's self-titled album is out now. The band play Celtic Connections in Glasgow on February 2nd at the CCA.
The pair also play a short series of instores:
18 Jan – Glasgow, Monorail 17:30
19 Jan – Edinburgh, Assai 13:00
19 Jan – Dundee, Assai 16:00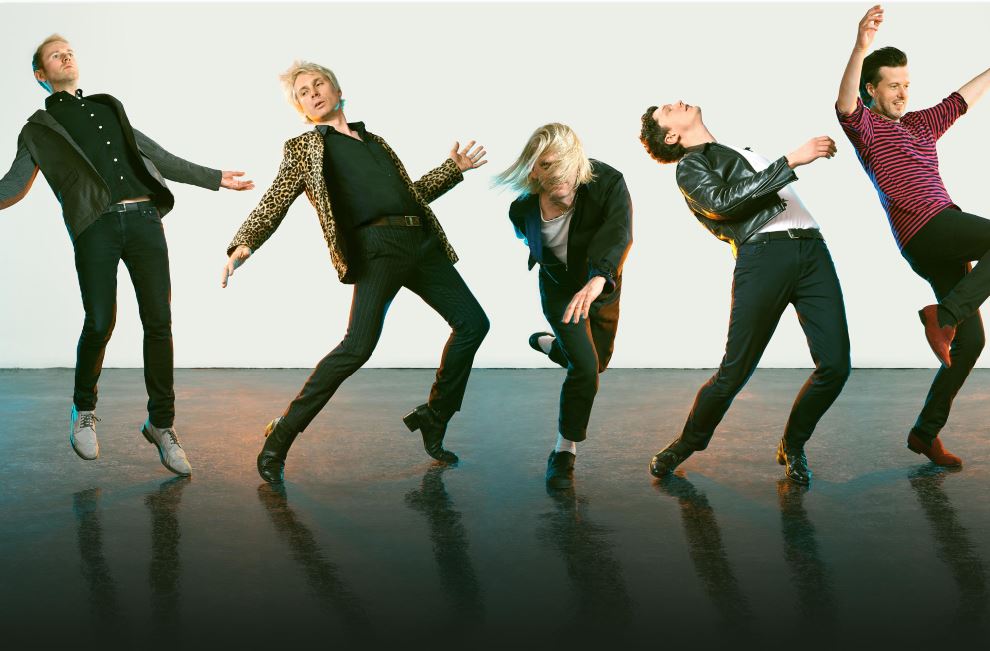 You Tell Me's self-titled debut album is out now on Memphis Industries.
This article originally appeared in the Kirkintilloch Herald