Music and poetry often go hand-in-hand, but it's safe to say that a Booker prize-nominated Orcadian and a member of a US-based industrial rock supergroup are unlikely to feature together on many album credits.
Until now.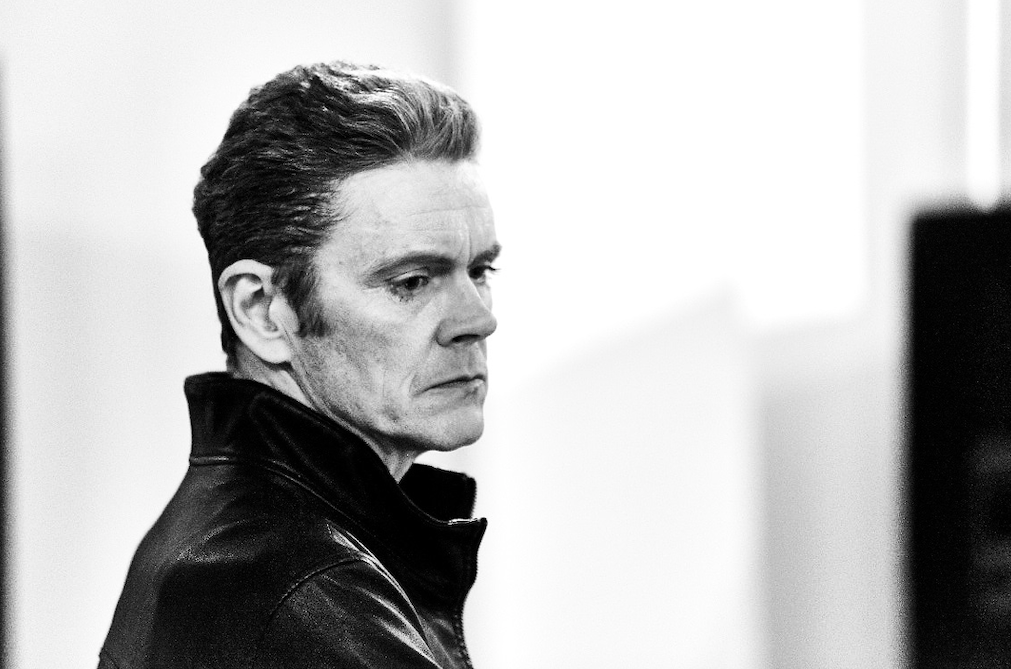 Chris Connelly – of Finitribe, Ministry and Revolting Cocks fame – has released an 18 track opus 'The Birthday Poems', a collaboration with Monica Queen, its subject matter being Orkney-born poet George MacKay Brown, and his muse Stella Cartwright. Betty Mayonnaise found out more…
• Can you please introduce the record and how it was conceived?
CC: "The birthday poems" were poems that the poet George McKay Brown wrote to Stella Cartwright every year, they were together, in Edinburgh, in the late 1950s, on and off, engaged, and then once George had moved back to Orkney, they still kept a lot of contact. Their relationship was very complicated, because of the times, perhaps, because of who they were also.
What drew me in was really something that was always there in me: I was raised in Edinburgh, and, although I was never really aware of it, I grew up befriending and playing music with the sons and daughters of poets, creative souls, artists and the like, I walked those streets and sat in those living rooms. I became especially close with the children of the poet Stanley Roger Green, who's poems I fell in love with in my teens, and consider to be one of my guiding lights in this creative ocean of life.
Many years later, I happened upon his book "A Clamjamfry of Poets", a brilliant read about the rose street poets, George, Tom Scott, Norman MacCaig, etc, plus a chapter on Stella, to whom the book is dedicated. At first, I wanted to write a book, but I could not for various reasons, songwriting is my thing, and I wanted to show Stella in a relief that she has rarely been shown in.
She was a muse to many of these poets, but by no means a seductress, she was razor sharp of mind, and had a depth of humanity rarely seen. She was, to my mind, a huge part of the heart and soul of literary Scotland, and because of her, that literary light continues to shine; I also truly believe that she was a great artist, more so than the very few paintings and poems she composed that for whatever reason are hidden from the light of day to us.
The Rose Street Poets were a boys club, and no matter how forgiving we can be, it was the 50s, it was different, but she still deserved a lot more credit than she has ever had. Stan Green showed her in a sympathetic light, as did George…but I hope with this album to maybe shine that light brighter. I was lucky enough to befriend the brilliant poet Magi Gibson who shares a similar view to me, and was kind enough to write the sleeve notes for the album.
• You left Edinburgh in the late 80s for the US – what was in your mind at that time, and what did you want to achieve?
CC: I read that as "WHAT THE FUCK WERE YOU THINKING????!!!!" Well, indeed! I was 22, for me, my band The Fini Tribe had run its course in the incarnation it was in, we had worked very hard for 8 years and something had to change for it to move on. I was full of vitriol and cyberpunk energy and had met with the members of Ministry/Revolting Cocks (same thing really) and couldn't wait to leave and join the band when I was asked.
I wanted to tour and be in a loud band, same as many young people ! The UK music scene was headed towards acid house as the dominant underground scene, DJs were beginning to take over from bands, all great, but it did not appeal to me at that time.
• What were the highlights, and lowlights, of your time with Ministry and RevCo – and what did you learn, if anything?
CC: Well, coming to Chicago was a great idea at the time, there was already a support system in place, people were a lot more accepting of what I was doing, it was very easy to meet people to collaborate with, there was already a built in audience. I made some very strong friendships of course which continue to this day.
There were FAR too many drugs; the downside was that there was a very dark side to that world, a toxic world that eventually made me distance myself from it. I suppose I developed some great survival skills, I also learned that drugs very much impede the creative process for me, they are uninteresting, and creative work IS the most interesting thing for me.
I could go on, I do not have regrets, but there are huge blocks of what I have done creatively that do not really sit well with me at all, but what's done is done.
• How has the album collaboration worked, with Monica and the other musicians involved? What was the working process?
CC: Once I had decided to write a song cycle, it came very quickly, of course we were all in lockdown which actually helped, because I was at home working on it all day, it was remarkably easy too write after 2 plus years of research and contemplation.
I got my longtime collaborator Chris Bruce to produce: I would build the songs in my studio, and then I would send them to Chris and to Monica, who I have never met!!! But I knew her voice so well, and I wanted her to be "Stella". Chris also got amazing contributions from sax player Levon Henry and cellist Dave Eggar, who built some incredible arrangements.
• Given the current circumstances, are there any plans to play these tracks live?
CC: Wouldn't that be fantastic? Who knows. I am playing some of this at an intimate series of solo shows coming up (intimate means 30 people) My dream would be to be asked to play at the Festival of St. Magnus on Orkney with Monica and a band…
The Birthday Poems' is out now. More at thebirthdaypoems.com / chrisconnelly.com and a piece at jockrock.org. See also a review of 'Tae The Poets'.